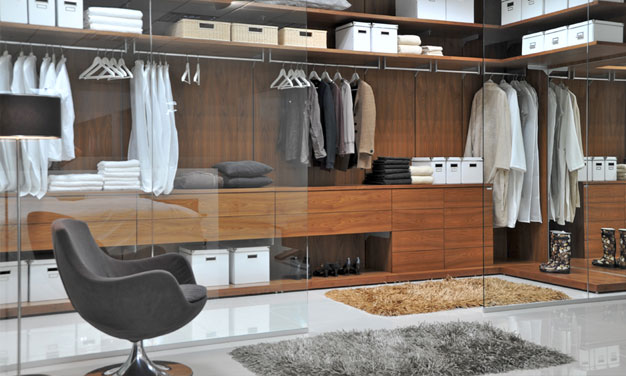 Wardrobes
As a part of our interior concept, Hanak Interiors UK are introducing a complete range of Fitted, Freestanding and open wardrobes made by exclusively in our HANÁK factories in the Czech Republic. They are a fitting complement to our furniture, and so that the interior of your home can have esthetic looks as well a high level of practicality.
The standalone wardrobes as well as a detailed system of open wardrobe systems and fitted wardrobes have been designed to make use of every space in the bedroom.
With a multitude of finishes in veneer, laquer, laminate and foil we give our customers the choice to design their bedroom whatever the budget. And with hundreds of colours to choose from and each wardrobe being bespoke we can fit any style or space.
With a 5-year warranty on all our furniture, it's easy to see why you should choose a Hanak Interiors UK Wardrobe.